Women's Empowerment Grant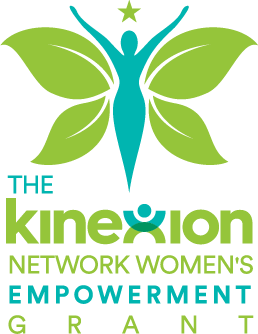 Our application for 2023 is now OPEN!
We are pleased to announce the Kinexion Network Women's Empowerment Grant program to support the women and girls with our affiliate agencies. This grant opportunity encourages all women – whether program participants or staff, to pursue their dreams through education, travel, and extracurricular activities. Funds are raised through the Kinexion Networks' Annual Fashion Fling to recognize the importance of supporting women of all abilities to achieve their life goals.
2023 Scholarship Details –
Up to two (2) grants will be awarded to staff and two (2) to program participants (total four per year).

Grants will range from $500 to $5,000.

The online must be completed by the applicant or designated individual, where necessary, describing how much is requested and for what purpose.

The deadline to apply is June 30, 2023.

Grant recipients will be notified by August 1, 2023.

Funds must be spent on or before June 30, 2024.
Eligibility Requirements –
Applicants must identify as female.

Applicants must be program participants or staff members of the Kinexion Network. The Kinexion Network affiliate agencies include Independent Group Home Living Program [IGHL], The New Interdisciplinary School [NIS], Angela's House, The Center for Developmental Disabilities [The Center], Maryhaven, Head Injury Association [HIA], and East End Disability Associates [EEDA].
How to Apply –
The grant application is available by clicking here.

Information required on the application includes the applicant's name, their relationship to the Kinexion Network, the nature of the request, and how it will improve the applicants' quality of life. In addition, information on the use of funds is required, i.e.: travel estimates or tuition expenses.

Finalists may be required to participate in a personal interview.
Award recipients must provide detailed backup on how they used the funds and how the grant supported their life goals. Award recipients are invited to the 2023 Annual Kinexion Fashion Fling scheduled for October 15, 2023.
Deadline: June 30, 2023
For more information, contact 631.878.8900 ext. 1254