Residential Program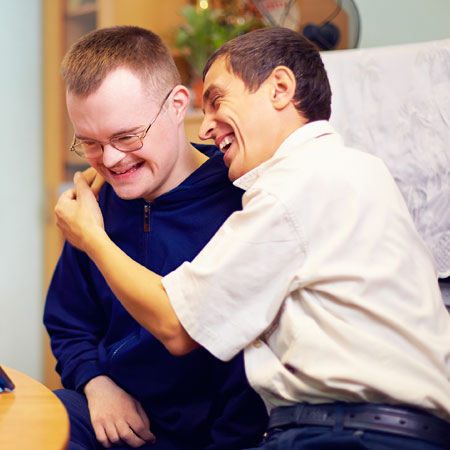 Persons with head injuries need options to live as independently as possible. The lack of accessible, reasonable and safe housing has prevented many individuals from realizing their goals.
The Head Injury Association has made a commitment to develop a creative range of housing opportunities to meet a variety of care/support needs for individuals. Our Residential Program is designed to provide supervised housing opportunities for persons with TBI through community residences and/or supportive apartments and condominiums.
The focus of the residential program is to provide individuals with training designed to enhance independence, individualization and to ensure the promotion of community integration. Residents are assisted in designing a life plan that meet their needs and ensures adequacy of support and services as well as sufficient opportunities to participate in community activities of their choice. The Head Injury Association plans to expand housing opportunities to persons with traumatic brain injuries in both community-based homes and apartment sites.
For Admission & Information Call:
Admissions Specialist
(631) 543-2245 ext. 4243