Feinstein Clubhouse & Winetsky Bridges Center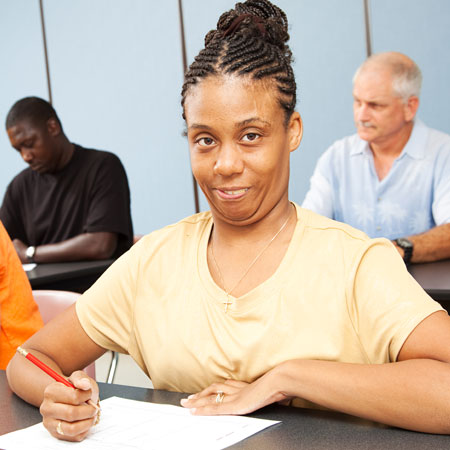 The Hy Feinstein/Winetsky Day Center is a day program which opened its doors in January 1993. This program is dually funded by NYS Office for People with Developmental Disabilities (OPWDD) and the NYS Traumatic Brain Injury Medicaid Waiver Program.
This Program is designed to help survivors of head injury and individuals with Intellectual Disabilities recognize their skills and interests. Daily programming consists of structured activity centers including art therapy, horticulture, music, cognitive skills development, information technology, recreation, activities of daily living skills, development and relaxation techniques such as reiki, tai chi, dance therapy, pet therapy etc. At this day program each individual is recognized according to his or her own interests, goals and abilities. People work within these different activity centers to increase their social, educational and career skills. Through this structured program we hope to give individuals the environmental support they need to stay focused to meet their goals.
For Admission & Information Call:
Admissions Specialist
(631) 543-2245 ext. 7485